Search Engine Optimization is MISSION CRITICAL
SEO is an absolute must for your business if you want your products and services found on the Internet. Once an obscure niche, SEO has blossomed and evolved significantly over the last decade. Search engine optimization is about increasing your Website's overall visibility to your target audience, with optimized use of all Web assets, online portals and social media outlets (Blogs, Facebook, Twitter, LinkedIn, YouTube or other video sites, videos, photo-sharing sites and searches, E-Information such as podcasts, optimized press releases, white papers, RSS feeds, etc). And the list gets longer everyday. We work closely with our white label SEO partner, HubShout, to customize a strategy that meets your business needs.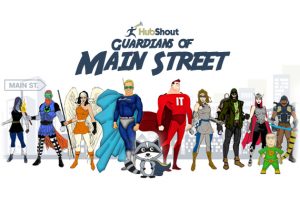 SEO ANALYSIS AND SEO CONSULTING BY EXPERIENCED SEO EXPERTS
SEO is about staying on top of the latest search engine trends, and doing a lot of things right. With our SEO Analysis and SEO Consulting services, we work with you by creating an actionable plan that gives you the knowledge you need to make the necessary changes to improve your SEO score and your page ranking.
An SEO Consulting or SEO Analysis project could include:
–Strategic SEO planning
–Identifying untapped, latent or under-utilized SEO elements on your site
–In-depth Keyword research
–Dynamic and Active Keyword Management
–Copywriting or Copy-editing to support SEO efforts
–Recommendations for onsite changes (HTML coding and site architecture)
–Offsite SEO support (in-bound link building, social media integration)
–SEO Reporting and Web site traffic reporting (analytics)
–What we can optimize:
–Websites as a whole
–Site sections
–Individual pages
–Landing pages
–Blogs, Videos, Podcasts, images, RSS feed
The "Quick SEO Analysis and Review"
This is often a great way to kick off a SEO initiative. We review your site or a section of your site and provide you with a prioritized list of actionable recommendations for implementation.
Dynamic and Active SEO Management
Once we've completed a preliminary SEO agreement with your company, we provide a preliminary SEO Analysis. This provides your company with a starting point and is followed by ongoing recommendations, improvements and up-to-date information on the ever-changing search environment.
–Active SEO Management may include:
–Monitoring your ranking results and traffic levels
–Analysis of rankings, positions and traffic, tied to goals/conversion/revenue
–Ongoing short- and long-term action plans to continue improvements
–Optimization of new key pages or assets
–Ongoing link building
–Monitoring of site architecture and code
–Monitoring of competitive search environment
–Ad-hoc consulting and strategic planning as needed
Ready to increase your company's search visibility? Make the call, and we'll get started.